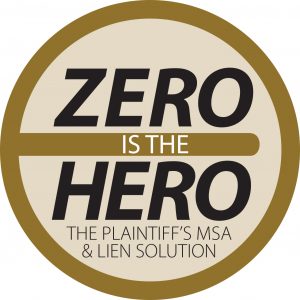 Making MSAs Disappear
At PMLS our battle cry is ZERO IS THE HERO! Our focus is on making MSAs disappear.
We have three ways to avoid an MSA. When we can't make an MSA disappear entirely, we work to see that it is MASSIVELY REDUCED. Specifically, to the lowest rock-bottom amount that is reasonable and defensible.
Here are just a couple stories about MSAs we have battled for our clients:
Making 93% of an MSA Disappear!
When "Free" Costs Almost a Quarter Million Dollars…
If you are ready to have us CONQUER your Medicare and lien problems and make them DISAPPEAR – call us at 888-MSA-PLTF or 888-672-7583.