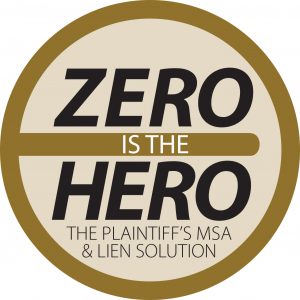 ZERO IS THE HERO Part 2 – Make MSAs Disappear
Before, I introduced you to our astounding innovation, "ZERO IS THE HERO," and I shared the staggering results we are getting when we make MSAs disappear.
We have three proprietary ways to reduce an MSA to ZERO, and in this video I let you in on ONE of the THREE WAYS we make MSAs disappear.
Jack Meligan, RSP, BCFE, MSCC, CMSP-F
Your Medicare Problem Solver
​P.S. When you are ready for us to conquer your Medicare and lien problems, call us at 888-MSA-PLTF or 888-672-7583.
For more information about ZERO IS THE HERO, see this link — plaintiffsmsa.com/zero-is-the-hero
Then – Check out our Three Ways to Avoid an LMSA resource to learn even more about our innovative approach!