Lien Resolution Services: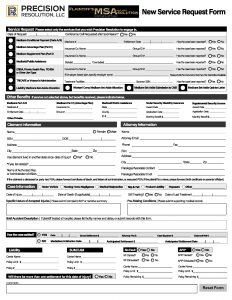 Ready to submit your case to PMLS?  It's easy.  Click the below link to download our PDF-fillable Lien Resolution Form packet.  Instructions for filling out and submitting this form is located on the first page of the packet.
Medicare Conditional Payments occur when Medicare pays for services related to your client's injuries or conditions that are the subject of the settlement.  Often, these payments take a huge bite out of what they receive. Possibly even the entire amount.  However, it doesn't have to be that way.
Medicaid, ERISA and Medicare Advantage Plans get more and more aggressive in their recovery efforts.  As a result, lien resolution is now much more challenging.  Not to mention, going it alone puts you and your client at risk.  In fact, just ask the First Trial Attorney to Take a Punch in the Mouth from Medicare.
TRICARE and VA liens affect uniformed service members, retired service members and their families.  In effect, making off with valued funds these families need going forward.
How does this happen?  Under The Federal Medical Care Recovery Act, the federal government has the right to recovery of the reasonable value of medical care furnished or paid for by the U.S.  Specifically, under circumstances creating tort liability for such medical care in a third party.
Have more questions or want to learn more?  Jack Meligan has 3 informative videos about PMLS' innovative Lien Resolution Services:
Lastly – don't fall victim to The First Biggest Mistake Trial Attorneys Make with regards to Medicare Conditional Payments.
Outsource these headache-causing problems to The PLAINTIFF'S MSA & LIEN SOLUTION (PMLS).  Above all, PMLS is dedicated to plaintiffs paying ZERO to lienholders.  Or, if not ZERO, then as close to ZERO as humanly possible.