3 Tools to Avoid Liability Medicare Set Asides and Other Medicare Issues
Dear Plaintiff's Attorney,
Hi, it's Jack Meligan of The Plaintiff's MSA & Lien Solution.
I'm here again to thank our friends at Trial Guides, Dr. Aaron Deshaw and Lisa Carper, for making it possible for me to provide you with access to 3 Tools to Avoid Liability Medicare Set Asides and Other Medicare Issues.
Like you, I'm sensitive to the legal, financial and procedural ramifications of dealing with Medicare MSAs and Lien issues.
And, I'm delighted to know that by offering you these 3 Tools, you'll have everything you need to:
Aggressively represent your clients,
Guide them through the labyrinth of issues they'll be facing, and
Ensure they pay either no MSA or the lowest, rock bottom amount that is REASONABLE and LEGALLY DEFENSIBLE.
But I also recognize that, as an attorney, you probably have questions.
You want more information, and more specifics…
So, here's a little background:
Medicare's Legal Landmines
For years, attorneys ignored Liability Medicare Set Asides (LMSAs) and other Medicare related issues.
And with good reason.
Because, even though the law which precludes Medicare from paying conditional claims has been on the books for almost 40 years, Medicare wasn't enforcing it.
All that changed in 2016 when Paris Blank was sued for double damages…
And now attorneys, across the country, are being sued, suspended and even disbarred for their mishandling of MSA and Medicare Lien issues.
But it doesn't have to be that way.
My best advice is to face these issues, head on, with someone who knows where all the legal landmines are buried.
A Name You Can Trust
Since 1987, I've formed three companies that are entirely dedicated to helping plaintiff's attorneys, injury victims and their families.
I started by founding Settlement Professionals, Inc., a national plaintiff-only settlement planning firm. I later founded and became managing member of Settlement Capital Advisors, LLC, a nationwide registered investment advisory firm.
And finally, I formed The Plaintiff's MSA & Lien Solution, LLC, a national plaintiff-only Medicare and MSP compliance and lien resolution service firm.
But even though MSA is in our name, we're not here to sell you an MSA.
Far from it.
We want you to be able to AVOID an MSA, if at all possible.
At PMLS it's our position that lienholders are owed nothing. We are committed to helping plaintiff's and their attorneys solve LMSA and Medicare related problems.
So, what problems am I talking about?
Let's take a look.
The 3 Medicare Liability Set Aside (LMSA) Problems
#1 – THE MEDICARE CONDITIONAL PAYMENTS PROBLEM
 The first of the three Medicare problems trial attorneys must solve is the Medicare conditional payments issue. This refers to past medical expenses that Medicare wants repaid at the time of settlement, or soon thereafter.
Not only is there the very real threat of "double damages" for overlooking this issue, there's more.
Not dealing with Medicare conditional payments in a timely manner can cause a huge time delay in getting defendants to pay an agreed-upon settlement amount.
The hold up?
Most defendants demand to see a copy of Medicare's Final Conditional Payments Demand Letter BEFORE letting go of the settlement check.
And this letter is not easy to obtain.
The process with Medicare can take 90 to 120 days—even longer!
So, starting well in advance of a possible settlement date, is critical if you want to avoid disappointing your client…your bookkeeper…or your banker.
#2 THE QUESTION OF MSAs AND FUTURE MEDICARE LIABILITY
 The second of the three Medicare problems trial lawyers must solve involves MSAs and future Medicare liability.
MSAs are not required by law.
However, this fact masks a bigger issue.
The law making Medicare secondary to all forms of insurance dates back to 1980. Almost 37 years.
And, unfortunately, ignorance of the law is not a defense.
When Medicare is notified, or otherwise discovers, that your client has a settlement that includes compensation for future medical expenses, Medicare is PRECLUDED from paying. (See 42 U.S.C. 1395y(b)(2) and 1862 (b)(2)(2)(A)(ii))
So, when your client gets a letter from Medicare denying payment, and they have no money left from their settlement to pay with, who are they going to call?
That's right…they're going to call YOU.
For this reason, advising your client about the reasons for and against creating a voluntary minimized MSA account, with or without professional administration, is critical.
Especially if you want to avoid having that uncomfortable phone call from your client sometime down the road.
#3 THE SECTION 111 SETTLEMENT REPORT
 The third of the three Medicare problems trial lawyers must solve is the Section 111 Settlement Report.
Medicare legally requires defendants to submit this report on the date of settlement, and it has 196 data points!
Now, not all of them are filled in on every report or even in any one report.
But, the one data point that is critically important to your client is the complete list of all the ICD-9 and ICD-10 codes.
These codes identify the treatments for your client's injuries or conditions that are the subject of their settlement.
The problem?
This information goes into your client's common working file at Medicare.
Medicare's job is then to match those codes against future billings–and deny payment for bills that reference those same codes.
To complicate matters, defendants sometimes misreport or even negligently report pre-existing conditions. In fact, there have even been instances when defendants have reported another plaintiff's conditions to Medicare.
Obviously, when Medicare gets the wrong information, and erroneously denies payment, it causes numerous problems.
Maybe even life-threatening problems.
Furthermore, it may take further court action to straighten out the mess.
Therefore, adding language to your Settlement Agreement as well as a Release that prevents or strictly limits the potential damage that a defendant's negligent Section 111 Report to Medicare/CMS can cause, is imperative.
Now that we've taken a hard look at MSA problems, let's talk about solutions.
3 Tools to Avoid LMSAs and Solve Medicare Issues
TOOL #1:  For the next 90 days you can get PMLS' Medicare Conditional Payments Lien Resolution Service for $1 (That's a savings of $749 off our initial fee).
Why deal with the hassles, headaches, expenses and liabilities associated with Medicare LMSAs and other Medicare issues?
Let us work with your clients and help them avoid financial issues, legal entanglements and unnecessary delays related to their settlement.
Of course, it isn't ALWAYS possible to avoid an LMSA… but 67% of our clients do!
TOOL #2: MSP Future Medicals Disclosure Form.
Talking with your clients about MSAs can be tough.
To guide your conversation (and to give you peace of mind that you've told them everything they need to know) we're including the exact form we use at PMLS.
This form, used early in the process, will help your clients understand about Medicare Secondary Benefits and it will help you document their decisions.
TOOL #3: With The Insider's Guide to Avoiding MSAs—For Plaintiff Attorneys Only, you'll learn:
The 1980 Federal Statute that precludes Medicare from paying "conditional" medical costs.
New information that defines when even future costs may be "conditional."
3 Ways to Avoid Liability MSAs
And, even if we can't eliminate the need for LMSAs in your client's case, I can promise that our unique team including registered nurses, lawyers and other strategic partners will deliver dramatic results.
In the event that an MSA is necessary, we will make sure the recommended set-aside funding amount is the lowest, rock-bottom amount that is reasonable and legally defensible.
A Record of Proven Success
My PMLS team has years of experience in MSAs and lien resolution, and we're very good at our jobs.
Here's a recent example.
In March of 2013, G.M. mowed his elderly neighbor's pasture, a kindness he frequently extended to all of his neighbors.
It was a fine spring day and when he finished mowing, the neighbor brought out a couple of cold beverages to share. G.M. enjoyed the refreshment and some neighborly chatter, then said his goodbyes.
He was heading back home when a massively distracted driver rear-ended him on a road outside of Damascus, Oregon, ejecting him from his tractor.
Phone records show that the distracted driver had been talking, texting and checking email, literally nonstop, for over two hours, while driving from Central Oregon to the Willamette Valley.
G.M. sustained multiple injuries, including a traumatic brain injury, which, unfortunately, left him with the permanent mentality of a five-year-old.
What almost happened next would have made things even worse.
You see, our competitors were targeting G.M. and his attorney with an offer of free administration for G.M.'s MSA.
However, there was a catch.
The competitor also wanted to be retained to prepare the critically important set-aside report.
Their dirty little secret? 
 By tying the creation of the set-aside report to the offer of "free administration," their administration services would be anything but free.
In fact, this competitor's recommended "set-aside" allocation, designed to cover both G.M.'s lifetime Medicare-allowable expenses and their "free" administration, came in at $453,826.96.
This was a ridiculous sum, one that would have grossly overfunded G.M.'s voluntary MSA.
Luckily, G.M. and his attorney came to PMLS for a second opinion.
Our proprietary allocation methods reduced the recommended MSA amount from 453,826.96 to $206,288.
Thanks to our lower MSA, GM realized a savings of $247,538.
In addition, GM received PMLS' Lifetime "White Glove" Administration Services. These services will provide G.M. and his attorney with much more than our competitors could ever offer.
First, G.M. has immediate access to his own dedicated, personal administration tech for all MSA and Medicare issues.
Second, he has access to a "hotline" 800 number that is manned 24 hours, 365 days a year, for immediate, and direct assistance with any other "Life Care" problems.
This level of care also allowed his attorneys to gently cut the "umbilical cord" and move on to serve the next injured person whose case needs attention.
Here's what G.M.'s attorney said:
"These folks really know what they are doing – saved one of my clients from potentially overfunding their voluntary Liability MSA to the tune of $247,538!"
—Neil Jackson, Neil Jackson & Partners, Portland, OR, Immediate Past President OTLA (Oregon Trial Lawyers Association)
Or how about another of our clients, known as PS.
P.S. was involved in a car accident that happened while he was working.
As a result of the collision, P.S. veered off the road and crashed into a lake. The lake, most unfortunately, was home to a rare bacterium that resulted in necrotizing fasciitis in the claimant's toe.
If you are unfamiliar with necrotizing fasciitis, this is a term for flesh eating disease.
P.S.'s toe had to be surgically amputated to stop the spread of the bacteria. Testing showed that the bacteria which caused the disease had been limited to the amputated toe, and that none was present in P.S.'s blood following his successful surgery.
P.S. hired an attorney and pursued a worker's comp claim against his employer. While he was successful in receiving a settlement, a significant portion was consumed by attorney fees, costs, and a $51,000.00 MSA.
This MSA was produced by the defense in an effort to protect Medicare's future payment obligation.
Fortunately, P.S.'s attorney called PMLS.
With our help and advice, P.S. secured a letter from his Doctor which said there was no need for future treatment related to the personal injury claim. This allowed P.S. to keep the $51,000 that had previously been dedicated to the MSA.
Solve Your Plaintiff's Medicare and Lien Problems Today!
While I'd be delighted to work with you, and to directly help the injury victims you represent, I am so passionate about this topic that, if nothing else, I urge you to take advantage of the tools I promised earlier.
Tool #1: Medicare Conditional Payments Lien Resolution Service
Our Medicare Conditional Payments Lien Resolution Service you to outsource MSA and Medicare issues to PMLS' highly trained team. We take care of all the headaches, hassles and time-consuming work—and allow you to focus on other clients who need your services.
If you act today, our initial fee, which normally runs $750* will cost you only $1. This is an exclusive benefit for Trial Guides members only.
Plus…
$50 of every purchase will go to your state's Trial Lawyer Association's Anti-Tort Reform PAC or organization,
or
you can choose to donate $50 to the American Association of Justice (AAJ) Anti-Tort Reform,
or
you may choose to give $25 to each.
These donations reflect your desire to promote professional associations, as well as our commitment to Anti-Tort reform.
*Note: Our contingent fees for successfully resolving a Medicare Conditional Payment lien with a reduction that saves your client money is not part of this offer. (Hey, we have to make something so we can pay our fierce lien litigators for their fantastic results.)
TOOL #2: MSP Future Medicals Disclosure Form
TOOL #3: The Insider's Guide to Avoiding MSAs—For Plaintiff Attorneys Only
---
How To Order
To receive any of the 3 tools we are offering, please fill out the form below.

If you have any trouble with this form, then please call us directly at 503-699-8854 or 888-MSA-PLTF (888-672-7583)
---
To your success,
Jack
P.S. If you want a definitive guide on MSAs, you owe it to yourself to pick up The 3 Ways to Avoid an MSA Toolkit.
This Resource builds on the concepts covered by our Insider's Guide to Avoiding MSAs by taking them a step further…
The 3 Ways to Avoid an MSA Toolkit is giving you our actual playbook, our step-by-step template, for eliminating or mitigating MSAs.
When you consider the years of research, trial and error, and experience that have been poured into these strategies (as well as the savings you'll be gaining for your clients) you'll know we're making The 3 Ways to Avoid an MSA Toolkit available to you for pennies on the dollar.
In fact, the first time you use this guide, it will repay your investment many times over.
If you're interested in The 3 Ways to Avoid an MSA Toolkit Click Here.

Our Lien Resolution Service is Deadly to Lienholders
We provide plaintiff attorneys with, hands down, the most DEADLY EFFECTIVE lien resolution service in existence. Deadly to lienholders, that is. Because we routinely deliver lien resolutions and reductions of 60%, 80% and even 100%.
At PMLS our battle cry is Financial Justice For Injury Victims. We work with Plaintiff Attorneys ONLY. Furthermore, we work hard to prevent ALL LMSAs and Medicare issues from taking any money from an injury victim's settlement.
In fact, one of our most popular services is our $750 Medicare Conditional Payments Lien Resolution Service.
As shown above, Trial Guides has made it possible for you to receive this innovative service – One Time Only— for just $1.00.
This is not a trick and not a mirage. You can thank Trial Guides, Dr. Aaron DeShaw, and Lisa Carper, for obtaining this special benefit and offer:
If, in the next 90 days, you order our Medicare Conditional Payments Lien Resolution Service for one of your clients, then you will pay just ONE DOLLAR. Saving you $749.00 off our initial fee of $750.00.*
*Note: Our contingent fees for successfully resolving a Medicare Conditional Payment lien with a reduction that saves your client money is not part of this offer. Hey, we have to make something so we can pay our fierce lien litigators for their fantastic results.)
"The Lienholders Aren't Owed Anything"
At The PLAINTIFF'S MSA AND LIEN SOLUTION ZERO IS THE HERO is an innovative tactic we introduced to the industry.
We also have copped an attitude. Basically, that attitude is that —"The Lienholders Are Owed Nothing":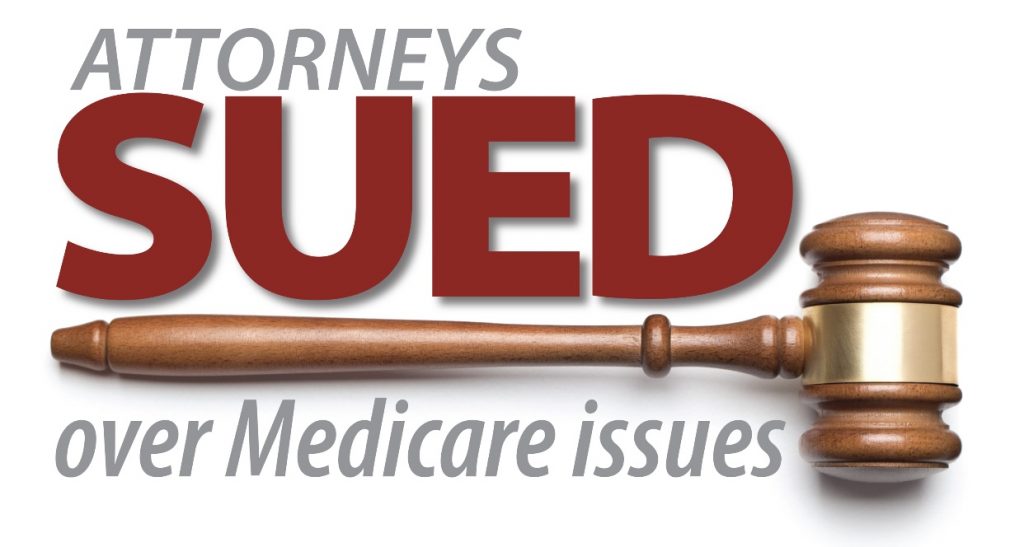 From Jack's Desk #32: Medicare vs. Trial Lawyers –
It's Worse Than We Thought – Sued, Suspended & Disbarred
Attorneys are being sued, suspended, and even disbarred over Medicare issues!
In this video I tell you about three attorneys who have been impacted by Medicare issues, including one who was suspended, and another who was disbarred: www.plaintiffsmsa.com/from-jacks-desk-32-medicare-vs-trial-lawyers-its-worse-than-we-thought-suspended-disbarred
From Jack's Desk #27 Attorneys Sued Over Medicare Issues

I regularly have plaintiff attorneys tell me –
"Until attorneys get sued over Medicare issues, I am not going to deal with them"
Well – attorneys ARE being sued over Medicare issues.
In this video I tell the story of FIVE different situations where attorneys faced monstrous Medicare issues. Specifically, four attorneys were sued over Medicare issues and one attorney was given disastrous advice directly from Medicare: www.AttorneysSuedOverMedicareIssues.com
Put Us To Work On Your Medicare Conditional Payments Lien Resolution Situation
If you are ready to have us help you with a Medicare conditional payments lien resolution situation, then please call us at 888-MSA-PLTF (888-672-7583. Or, this link here will take you to the order form you need to get started – www.plaintiffsmsa.com/3-tools-to-avoid-lmsas-and-medicare-issues-an-offer-exclusively-for-the-trial-guides-community
​For more information about how THE PLAINTIFF'S MSA & LIEN SOLUTION can help you CONQUER your Medicare and lien problems, and possibly make them DISAPPEAR – go to the PMLS website at www.plaintiffsmsa.com, or call us at 888-MSA-PLTF (888-672-7583).
Regards,
Jack Meligan, RSP, BCFE, MSCC, CMSP-F
Your Medicare & Lien Problem Solver
P.S. I regularly create a PLAINTIFF'S MSA & LIEN SOLUTION video email and distribute this resource to plaintiff trial attorneys, and paralegals, who are serious about stopping Medicare issues cold.
In order to stay up to date on my insightful perspectives and strategies about Medicare and lien issues, subscribe to our email newsletter at: https://plaintiffsmsa.com/subscribe-jacks-medicare-issues-video-email/