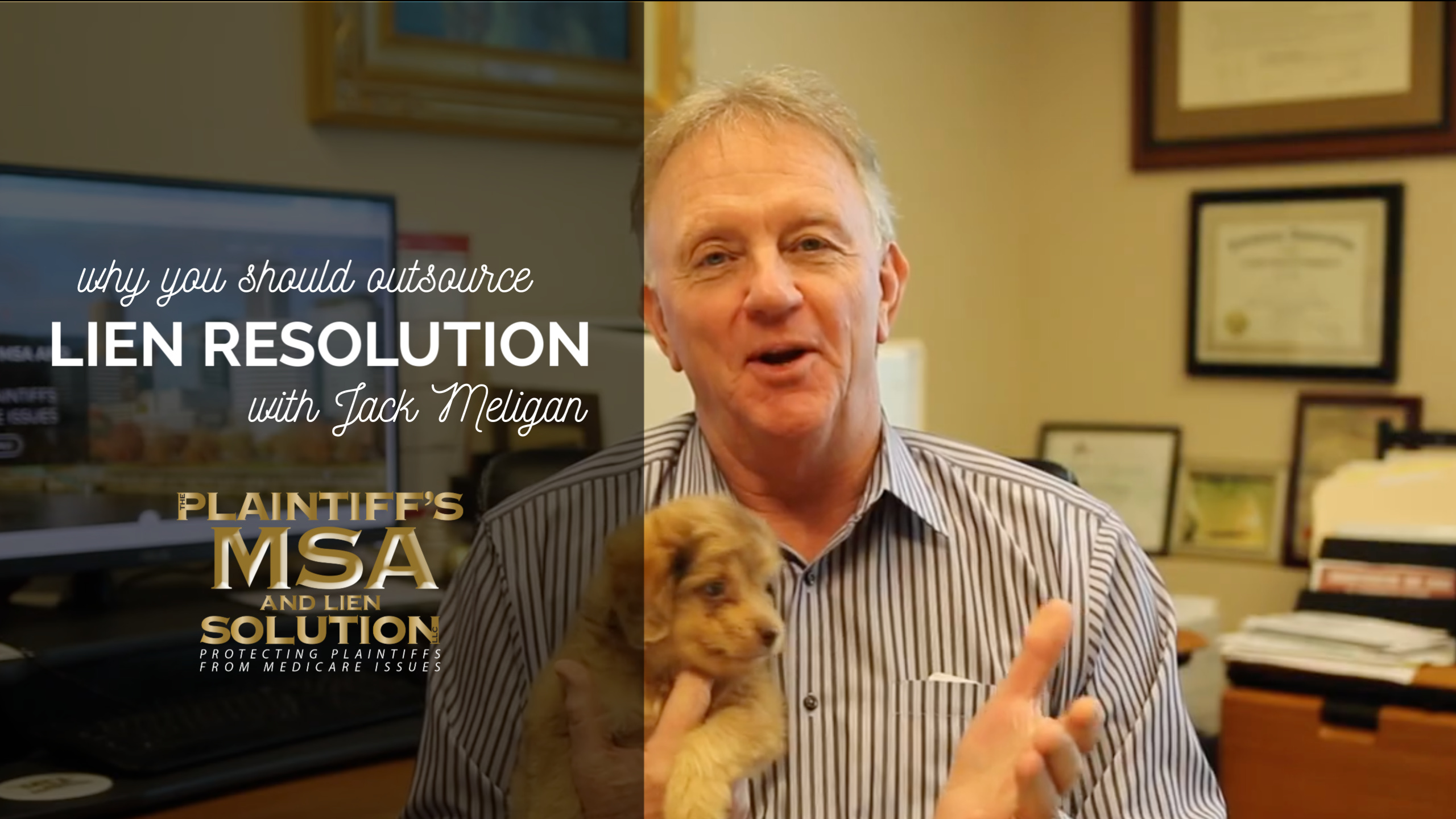 I'm going to make your life easy when it comes to lien resolution.
Free yourself and free your staff from the drudgery and time wasted being on hold with Medicare and fighting with recovery contractors. We understand that your team's time could be better spent elsewhere aside from lien resolution.
The lien holders that you're up against? They are hiring the best recovery contractors in the country to beat you when it comes to settlement liens. Shouldn't you be doing the same? Our team of lien litigators live and breathe to fight lien holders, and we have amassed a long and proven track record of significant results.
Watch my short video below and meet our new pup Griffey, and learn why you should be outsourcing your settlement liens for a better lien resolution:
Give us a call today, and we'll prove why your settlement liens are best handled by our team at The Plaintiff's MSA & Lien Solution: 888-MSA-PLTF (888-672-7583) or visit us at PlaintiffsMSA.com.
P.S. We'd love to hear your feedback so that we can make our weekly emails as valuable as possible for YOU. Moving forward, we plan to give away as much free value to our email list as possible. We'll be answering your questions each week. Giving valuable insight into our biggest success stories, and how we've helped plaintiff attorneys be their client's hero.
So shoot us a message. Are there any questions that you'd like me to answer? Topics that you'd like to see us cover?
We want to add value in any way possible, so we look forward to hearing from you.