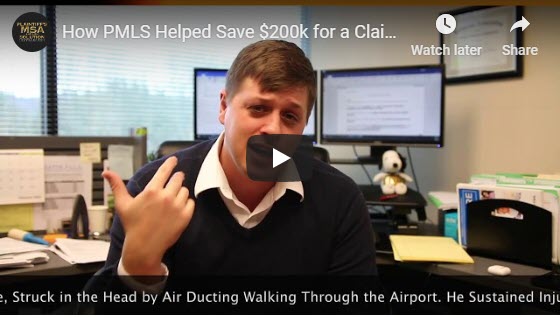 The best MSA is no MSA. That's where we came in. Helping the attorney achieve a dramatic reduction of $200K, and ultimately a No MSA Legal Opinion.
But how did that happen? $200K to $0?
Joe Friday from Dragnet was known for his insistence on "Just the facts." So, let's start there.
The Claimant: A man hit by air ducting in an airport.
The Injuries: He sustained head, neck and shoulder injuries.
The Problem? This client needed guidance in a case where the MSA issue needed to be addressed, and there just weren't enough funds to go around.
That's where we were called in.
Here's what happened:
This case is a great example of the results that we can achieve for your client.
The best MSA is no MSA, and we truly believe that.
However, if that is not possible, we'll reduce your client's MSA to the lowest, rock-bottom amount that is reasonable and defensible.
If these are the type of results you want for your client, shoot us an email at info@plaintiffsmsa.com or give Jack Meligan a call at 888-MSA-PLTF (888-672-7583).
See you again soon,
Jack Meligan, RSP, MSCC, CMSP-F
The Plaintiff's MSA & Lien Solution